Youth Camp
Refiner's Fire Youth Camp
No Limits (Ephesians 3:20-21)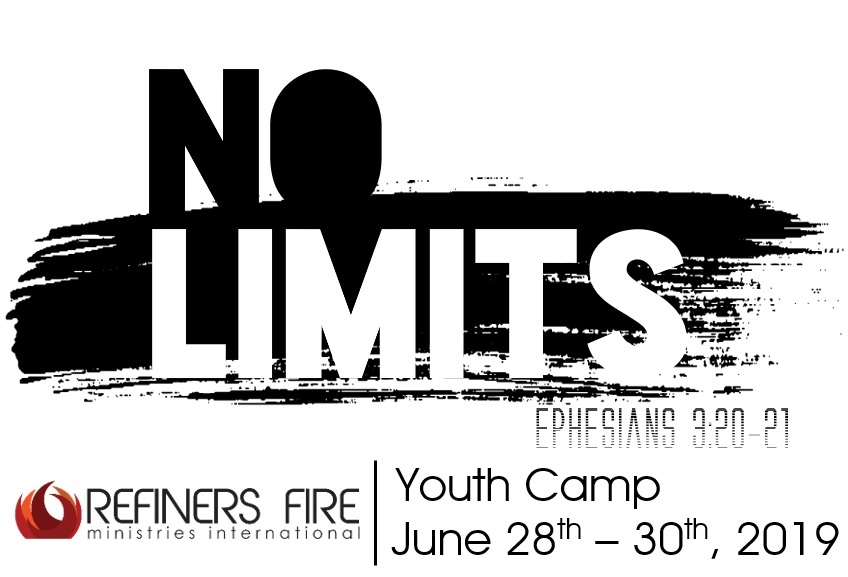 June 28th-June 30th, 2019
Denton, Texas
$150 per person
Team Color Challenge events
Full church services with an emphasis on Holy Spirit

Color Wars

Basketball pavilion

Gaga Ball

Mini-Golf course

Frisbee golf

Pool

Volleyball

Ennis vs. Eustace competition
As people, we often put our lives in different compartments; we have the person we are at school, the person we are at home, the person we are at work and even the person we are at church. If we're being honest, we only expect God to operate in our lives when we've opened up the compartment we've placed Him in. What if God could work in our lives at school? What if He could perform a miracle in our home life? What if we allowed Him to operate fully outside of the church? What if He had No Limits?
Refiner's Fire Youth Camp 2019 is all about making Jesus have No Limits (Ephesians 3:20-21) in every area of our daily lives. Our camp experience will allow teens to receive the Word of God and engage in dynamic worship through our evening services and also give students a chance to grow individually and as a group through team challenge activities. Our prayer is that your teen will be radically transformed by Jesus Christ and will receive the Holy Spirit to guide them through all the challenges they will face in the coming school year.
The $150 cost gets your teen lodging for 2 nights in the camp dorms, breakfast/lunch/dinner every day at the camp, entrance into camp sponsored competitions, and a special stop at CiCi's Pizza on our way back to Refiner's Fire. There are vending machines and a snack bar that teens often want to utilize, but the cost of these items is not included in the $150 amount due for camp.
We thank you for the opportunity to partner with you in the development of your teens' spiritual walk with Christ and we look forward to making this summer the best yet!
Registration packs are available for download by clicking here.
Final balances and all registration paperwork is due Wednesday, June 5, 2019.