Fire Groups
Sunday, April 11, 2021 from 6:00 PM to 7:00 PM
Fire Groups are a new way to connect at Refiners Fire.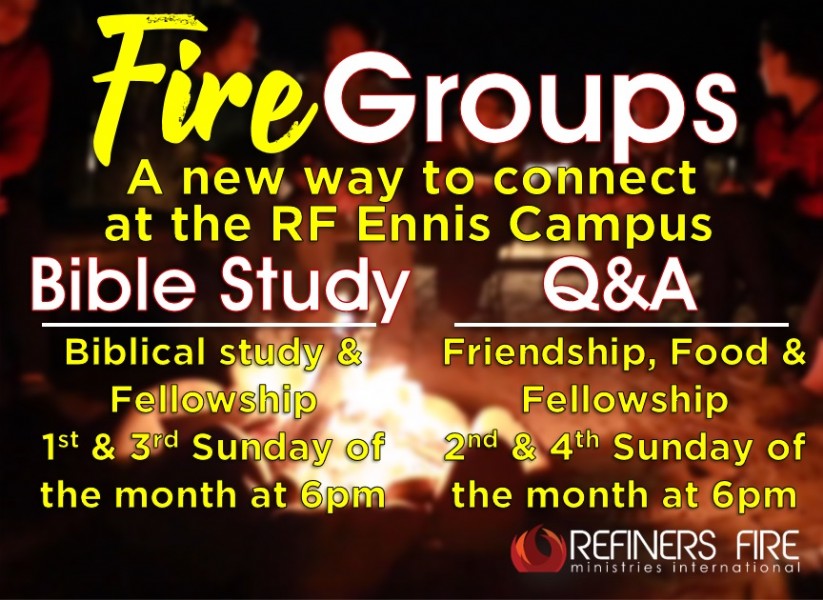 The Q&A group meets every 2nd & 4th Sunday of the month starting at 6pm. Join us as we have open discussion about Biblical topics impacting your daily life.
The Fire Bible group meet every 1st & 3rd Sunday of the month at 4pm. Join us as we explore the Bible and have discussion and interaction.