Women's Self-Defense Class - Ennis
Saturday, July 13, 2019 from 10:00 AM to 11:30 AM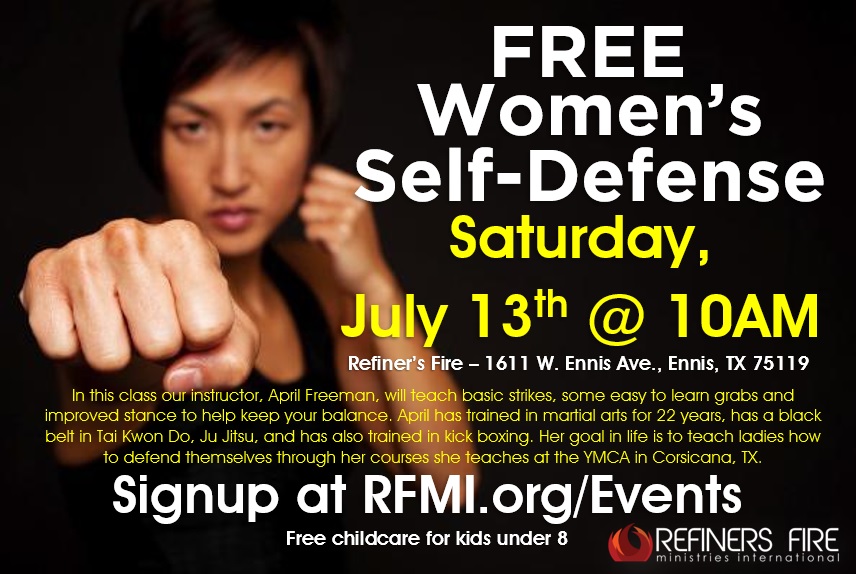 In this class our instructor, April Freeman, will teach basic strikes, some easy to learn grabs and improved stance to help keep your balance. April has trained in martial arts for 22 years, has a black belt in Tai Kwon Do, Ju Jitsu, and has also trained in kick boxing.
Free childcare for kids under 8.
Signup today by clicking here.
Event Location
RF Ennis Campus • 1611 W. Ennis Ave. • Ennis, TX 75119 • US