RF Freedom Class - Ennis
Saturday, May 18, 2019 from 8:00 AM to 5:00 PM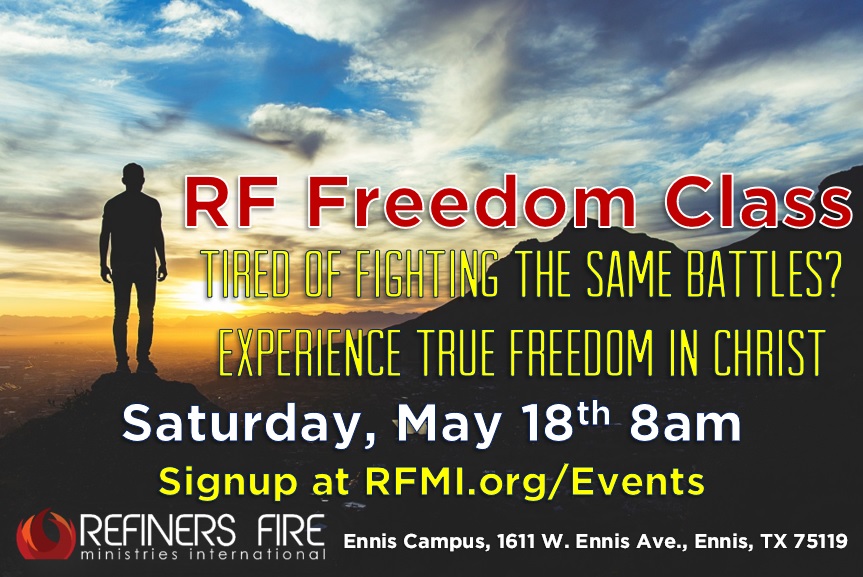 Tired of fighting the same old battles over and over again?
Become confident in who you are in Christ. Realize what Christ accomplished by his death and resurrection for you. Learn what tactics and strategies the devil uses. Determine what doors have been opened to the kingdom of darkness by the lack of understanding. And finally, break free of those curses and strongholds through prayer and deliverance for you and your legacy to come.
"Stand fast therefore in the liberty wherewith Christ hath made us free, and be not entangled again with the yoke of bondage." Galatians 5:1 (KJV)

Click here to register today and begin your journey to freedom!
Event Location
RF Ennis Campus • 1611 W. Ennis Ave. • Ennis, TX 75119 • US