Baby Dedication
Upcoming Events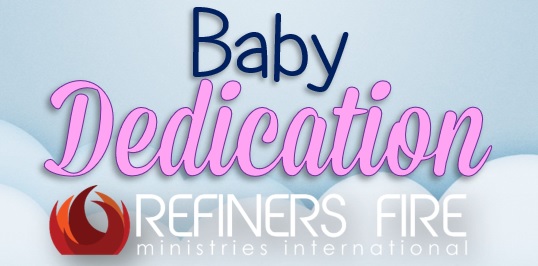 Please click the link below to be directed to the baby dedication sign up page. If you need any assistance with signing up, please see a member of our hospitality team.
https://www.eventbrite.com/e/baby-dedication-tickets-158584892683
Event Location
Refiner's Fire Ministries, Intl. • 1611 W. Ennis Ave. • Ennis, TX 75119 • US
Contact Information
Contact: Office
Phone: 972-875-6006
E-mail:
To sign up or get more details about the event, click the name of the link and you'll be taken to a new page with info and registration.
Once you've successfully registered for an event, you will receive a follow-up email with additonal information where necessary.
Look forward to seeing you at the next Refiner's Fire event!