Refiner's Fire Youth BBQ Fundraiser - Ennis
Sunday, April 22, 2018 from 11:30 AM to 1:30 PM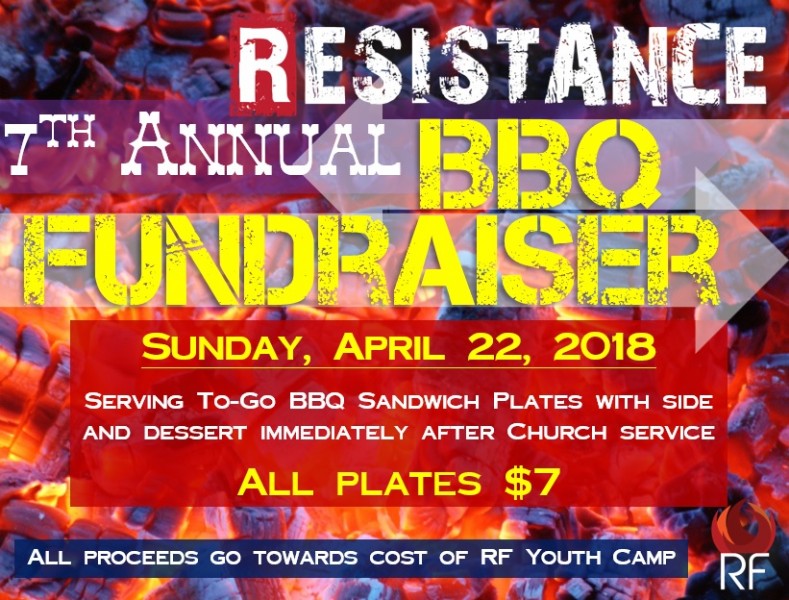 Are you hungry?!
Are you going out to eat after church?
Let us do the cooking!
Resistance Youth is hosting their 7th Annual BBQ Lunch Fundraiser to help raise money for Refiner's Fire Youth Camp. Get you and your family a BBQ plate including a BBQ sandwich, sides and a dessert for $7 each immediately following service. For your convenience, plates will be "to-go" only to make the process quick and easy for your family.
Resistance Youth teens who work the event will receive a credit towards their balance to Refiner's Fire Youth Camp in June. To learn more about camp, click here. To learn more about Resistance Youth, check them out on Facebook, Instagram, Twitter and Snapchat(@resistance_uth) or by clicking here and finding them in the ministries list.
Event Location
RF Ennis Campus • 1611 W. Ennis Ave. • Ennis, TX 75119 • US